Duane Dwyer Custom DDC SNG Titanium Frame-Lock Folding Knife (SOLD)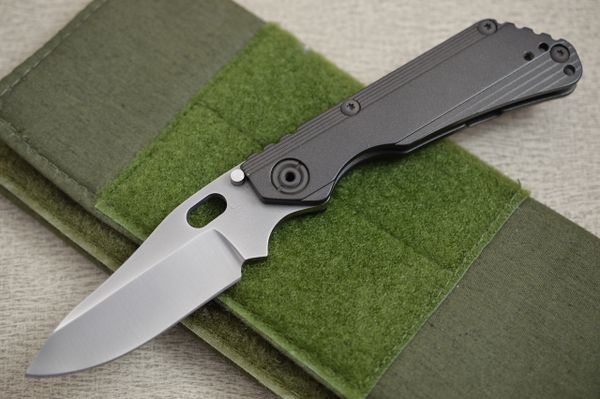 Duane Dwyer Custom DDC SNG Titanium Frame-Lock Folding Knife (SOLD)
This Duane Dwyer Custom frame-lock SNG features a V Ground, recurve blade made of CTS 204P stainless steel.  The frame is "double step" titanium, with what I'd call a black oxide finish, or perhaps anodized a very, very dark grey, essentially black.  The lead photo does not show the color of the handle very well.  It is better represented in the photo of the lock side.  The tip-up mounted titanium pocket clip has also been finished to match the frame.  The custom hardware is all titanium.  The blade is marked "Dwyer" on the lock side, and "CTS204P" on the presentation side.  The blade opens easily using your thumb in the oval hole, locks up solid, and the blade sits centered in the frame when closed.  This knife was previously owned, and is in essentially new condition.  I'll call it near mint, because it did not come directly from Duane.  It comes in a large OD Green Velcro closure pouch.

Condition: 
Previously owned, Near Mint
                    Never used, carried or sharpened
Overall length:    8 1/4"

Blade length:      3 1/2"

Closed length:    4 3/4"