Earl Black Pearl Handled Drop Point Fixed Blade Hunter (SOLD)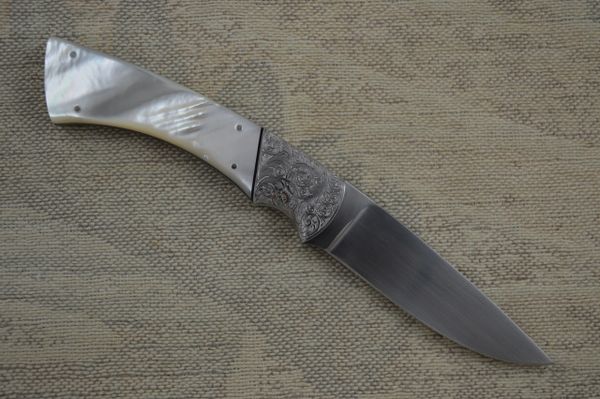 Earl Black Pearl Handled Drop Point Fixed Blade Hunter (SOLD)
This Earl Black drop point hunter features two beautifully matched Mother of Pearl scales, satin finish blade, black liners, and engraved nickel silver bolsters with integral guard done by Black.  Earl Black is from Salt Lake City, UT and has been making handmade knives since 1974.  He was a member of the Knifemaker's Guild for many years.  In 1982 he won the award for Best Knife of Show in Las Vegas.  There is no sheath.
Condition:
  Previously owned. Mint. Perfect.
                    Never used, carried, or sharpened.
Overall length:  7 1/2"

Blade length:    3 1/4"

Handle length:  4 1/4"