Ernie Emerson Custom CQC-11, Specwar Knives Logo, Blade Show 2015 Lottery (SOLD)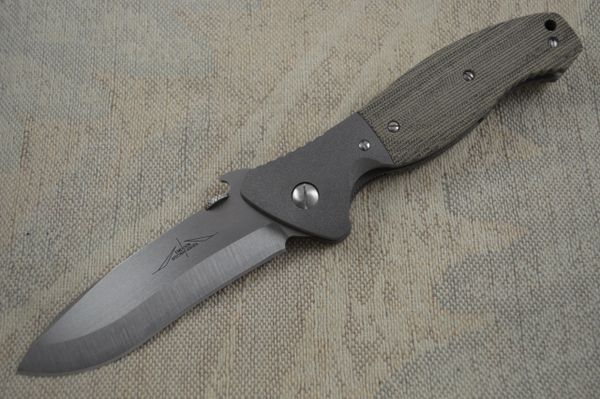 Ernie Emerson Custom CQC-11, Specwar Knives Logo, Blade Show 2015 Lottery (SOLD)
Ernest Emerson handmade, custom liner-lock CQC-11. This knife is direct from the Emerson Lottery at the 2015 Blade Show. It features the Emerson Specwar Knives Logo, Wave feature, and double bevel grind on the recurve-shaped blade. Ernie's signature green canvas micarta scales, titanium bolsters and liners, thumb disk, and stainless steel clip. The lock-up is rock solid with no blade play, and the blade is centered. It is in Brand New, Mint Condition. Comes in the original Emerson box.
Condition:
Brand New From Maker. MINT.
Overall Length: 9 1/4"

Blade Length: 4"

Closed Length: 5 1/4"