Jerry Corbit Tanto Blade and Carbon Fiber Liner Lock Tactical Folder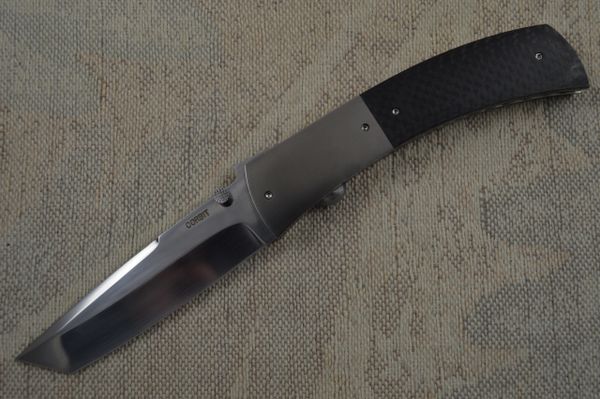 Jerry Corbit Tanto Blade and Carbon Fiber Liner Lock Tactical Folder
This Jerry Corbit liner lock tactical folder features a polished tanto blade made from ATS 34 steel, titanium bolsters, jeweled titanium liners, and carbon fiber handle scales.  The tabbed liner lock makes for easy unlocking.  The blade opens silky smooth, locks up tight with no blade play whatsoever, and seats perfectly centered when closed.  It is in excellent, previously owned condition.  There are some barely perceptible micro scratches at the transition from the grind to the flat.  Comes in a padded zippered case.
Condition:
  Previously owned. Excellent.
                    Never used, carried or sharpened
Overall length:  8"

Blade length:    3 1/2"

Closed length:  4 1/2"