Matt Cucchiara El Dorado Frame Lock Flipper Folder (SOLD)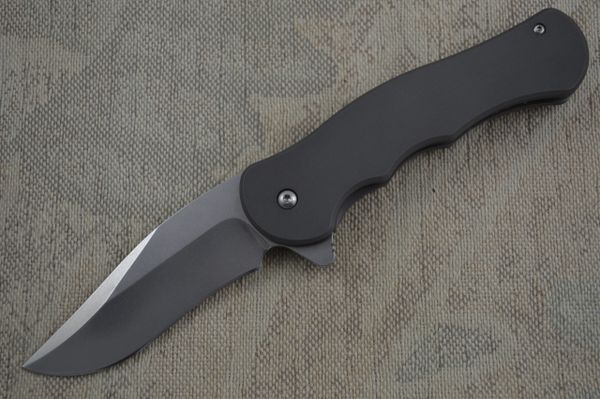 Matt Cucchiara El Dorado Frame Lock Flipper Folder (SOLD)
The El Dorado is a Mid-Tech frame lock flipper from Matt's studio build project. The handle slabs are 6AL4V titanium with bronze washers. The blade is S35VN stainless steel with a stone washed finish. The standoff is titanium, and this one features a carbon fiber clip as an added bonus. The overall fit and finish is fantastic. It feels great in-hand, with smooth and strong flipping action. Matt does all the assembly, sharpening, and hand fitting. He has taken this piece right up to his custom level of work. This is a beefy folder weighing in at 6 1/2 ounces. The lock up is tight with no blade play, and the blade is nicely centered when closed. Excellent detent and outstanding work!
Condition:
Previously owned. Near perfect.
Never used, carried, or sharpened.
Ever so slight handling marks on the clip side of the titanium handle, towards the pivot at the edge.
Overall length: 8 3/8"
Blade length: 3 1/2"
Closed length: 4 7/8"