Matthew Lerch Liner Lock Tactical Damascus Folder (SOLD)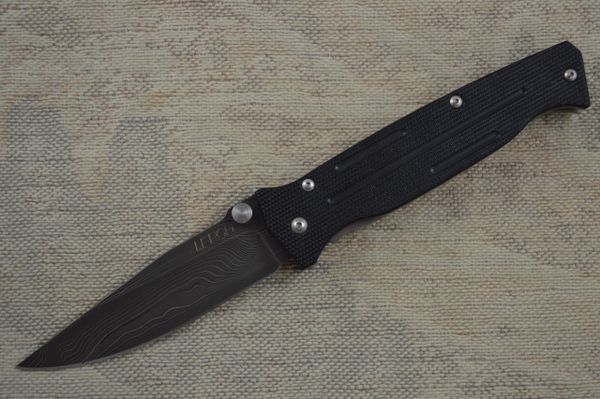 Matthew Lerch Liner Lock Tactical Damascus Folder (SOLD)
Matthew Lerch handmade liner lock manual folding knife.  The blade is Damascus, and the handle is black G10.  Alternating notches cut in the liners on top and bottom give the knife a great look.  This one is light and quick in-hand.  The action is smooth as silk.  The blade locks up tight with no blade play, and it is well centered when closed.
Condition:
  Previously owned.  Handle / clip are perfect; couple of pinhead size spots on blade.
                      Never used, carried, or sharpened.
Overall length:  8"

Blade length:    3 1/2"

Handle length:  4 1/2"