Michael Burch V4 Burchtree Bladeworks Frame-Lock Folding Knife (SOLD)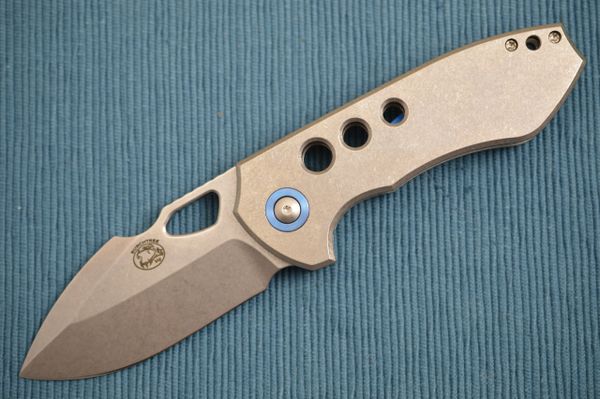 Michael Burch V4 Burchtree Bladeworks Frame-Lock Folding Knife (SOLD)
This Burchtree Bladeworks V4 is brand new, and direct from Michael Burch.  It is a frame-lock folder that runs on bearings.  It features a tumbled, full titanium frame, tumbled CPM 154 stainless steel blade, and blue anodized titanium pivot collar, standoffs and pocket clip.  It was made in October 2018, is serial number 76, and includes a Burchtree Bladeworks COA / business card.  It has excellent detent, locks up tight with no blade play, easy lock release with no evidence of lock stick, and the blade sits centered in the frame when closed.  Ships in a generic black, padded, zippered case provided by Michael.
Condition:  New from the maker
Overall length:   7 1/2"




Blade length:     3 1/8"




Closed length:   4 3/8"