Rick Hinderer XM-18 Titanium Frame Lock Flipper, Blade Show 2014 Lottery Knife (SOLD)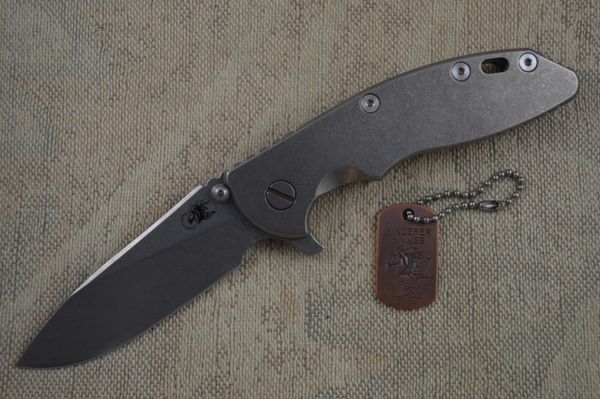 Rick Hinderer XM-18 Titanium Frame Lock Flipper, Blade Show 2014 Lottery Knife (SOLD)
Fresh from Rick Hinderer's lottery at the Blade Show 2014 in Atlanta, GA. A desirable XM-18 flipper folder, with titanium handle, frame lock, and S35VN steel blade. Comes with original box (has some small oil stains on the top from sitting next to another oily knife), baggy, peanuts, and a Hinderer Knives 25 Years Blade 2014 copper dog tag with ball chain. Flips smooth as silk, locks up tight with no blade play, and the blade sits centered in the frame. This is considered a semi-production or mid-tech. This was Rick's 25th anniversary at the Blade Show. A knife from a milestone year, that is sure to be a collectable.
Condition:
New From Maker
Overall length: 8 1/4"

Blade length: 3 1/2"

Closed length: 4 3/4"