Shirogorov Custom Division Model F3, Micarta Liner-Lock SRRBS Flipper, 2015 Blade Show Lottery - No. 223 (SOLD)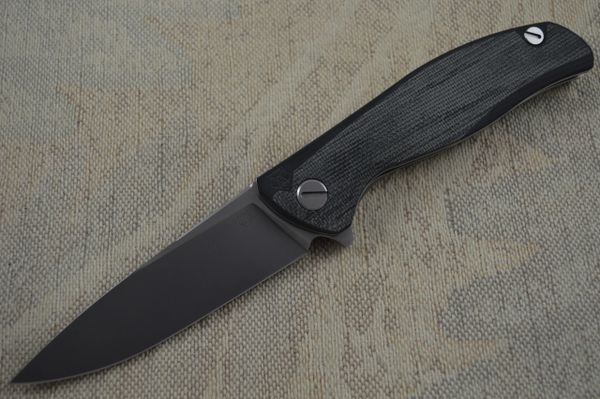 Shirogorov Custom Division Model F3, Micarta Liner-Lock SRRBS Flipper, 2015 Blade Show Lottery - No. 223 (SOLD)
Brand New and direct from the Shirogorov Brothers' 2015 Blade Show Lottery. This is their Custom Model F3 Liner-Lock Flipper, with Micarta scales and hand-rubbed S90V steel blade. It features Sergey's own SRRBS Roller Bearings, marked with his SRRBS logo. Also features Pacman pivot and hardware, hollowed out liners to reduce weight, and jimping on the back-spacer. Absolutely amazing attention to detail, top-shelf action (fires like a rocket), perfect lock-up, easy release, and dead center blade seating. Comes exactly as it was sold at the Blade Show - with the Shirogorov ballistic Velcro pouch.
Condition:
New From Maker. MINT!
Overall length: 8 3/4"

Blade length: 3 3/4"

Closed length: 5"