Tom Mayo 25th Anniversary Damascus Blade, Frame-Lock Folder (SOLD)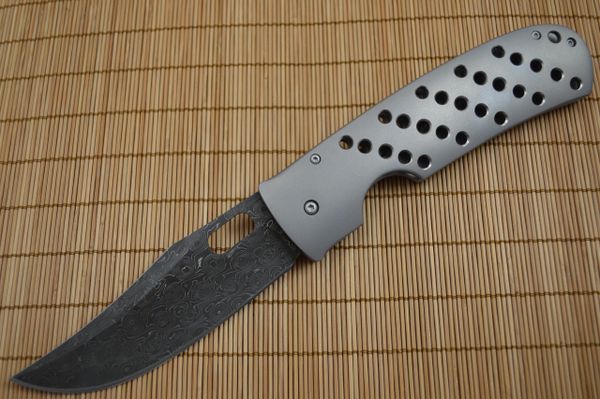 Tom Mayo 25th Anniversary Damascus Blade, Frame-Lock Folder (SOLD)
This is a rare Tom Mayo 25th Anniversary frame-lock folder with a bowie-shaped Damascus blade.  The frame is full titanium, with 25 drilled holes on the presentation side (plus one for a lanyard - should you choose).  It has a very secure lock-up - absolutely rock-solid with no blade play whatsoever.  Oval thumb hole makes for smooth as silk deployment, and the blade is perfectly centered when closed.  Not too much to say about this one other than - it's a Mayo!  Comes in a Bill's Custom Case.
Condition:  Previously owned. Mint Condition.
                  Never carried, used or sharpened.
Overall length:  9 3/4"




Blade length:    4 1/4"




Closed length:  5 1/2"