Ernie Emerson CQC-15 Liner Lock PROTOTYPE (TRADED)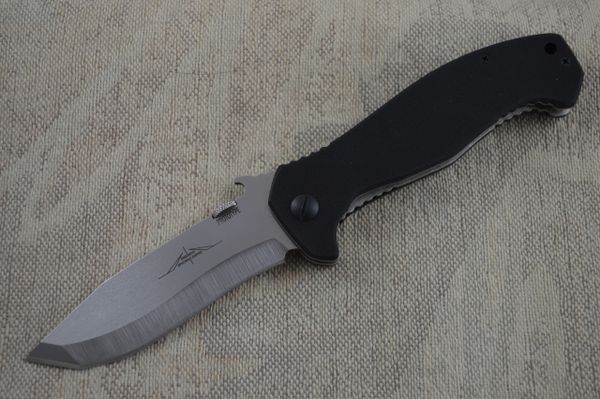 Ernie Emerson CQC-15 Liner Lock PROTOTYPE (TRADED)
Ernest Emerson handmade, custom liner lock prototype of his CQC-15 model. This rare and collectable piece of Emerson history features the Specwar Logo, Wave feature, and double bevel grind on the blade. The lock-up is tight with no blade play, and the blade is centered. This is 1 of approximately 3 - 5 that were made.
Condition:
Previously Owned. As new. Excellent!
Never carried, used, or sharpened
Overall Length: 8 3/4"

Blade Length: 3 7/8"

Closed Length: 4 7/8"