Kevin Hoffman KLH "Backpacker" Fixed Blade Knife (SOLD)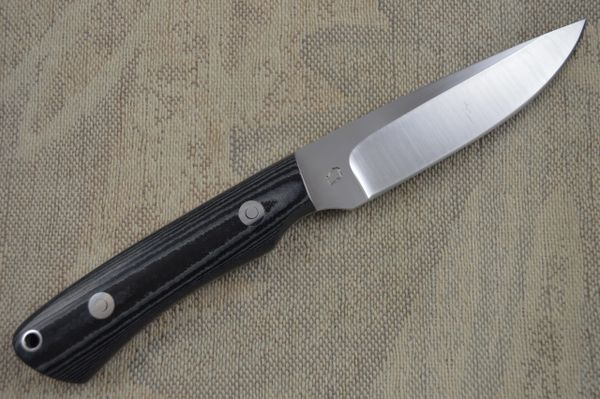 Kevin Hoffman KLH "Backpacker" Fixed Blade Knife (SOLD)
This Kevin Hoffman "Backpacker" is brand new and direct from Kevin's shop in Savannah, GA. The satin finish blade is made from ATS-34 steel. The handle is black and silver G10. The custom made Kydex sheath can be worn in several configurations, and features the KLH specially designed snap closure belt loop. With the KLH system you can put on or remove the sheath from your belt without having to unbuckle and unthread your belt to do so. The sheath can be worn handle up or handle down, or on a specially designed shoulder rig, to meet your individual carry needs. The shoulder rig is no included with the knife, but can be ordered. Kevin's "KLH" and knife logo appear on one side of the blade, and the outline of the state of Georgia on the other side. A great, versatile knife to carry out in the backwoods on a hike or camping trip.
Condition:
Brand new from the maker
Overall length: 8 3/4"

Blade length: 4"