James Scroggs Primitive Friction Folder + Leather Pouch Sheath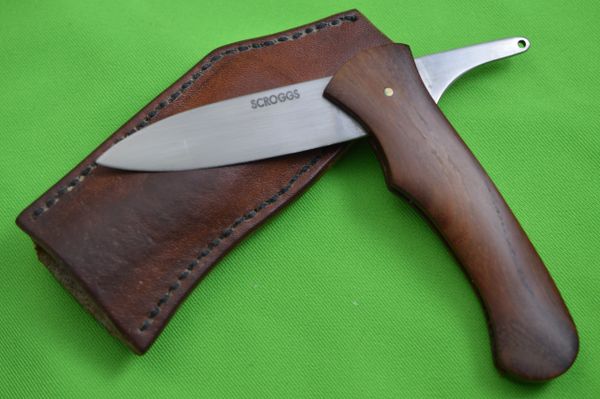 James Scroggs Primitive Friction Folder + Leather Pouch Sheath
This James Scroggs primitive friction folder comes direct from James' shop in Warrensburg, MO.  James is an accomplished fixed blade knifemaker, who made his first knife in 1985.  He produces his own designs.  This friction folder is one of his earlier designs and builds.  He prefers to use high-end woods and materials for knife handles.  This knife features an O1 tool steel blade, and the handle scales are made of Osage Orange wood.  The blade has some minor faint rubs from age/storage, and opening and closing.
James includes a leather pouch sheath with the knife.  No case.


Condition:  New from the Maker
Overall length:   6 1/2"
Blade length:     2 1/2"
Handle length:   4"